Year 6
Welcome to our new year 6!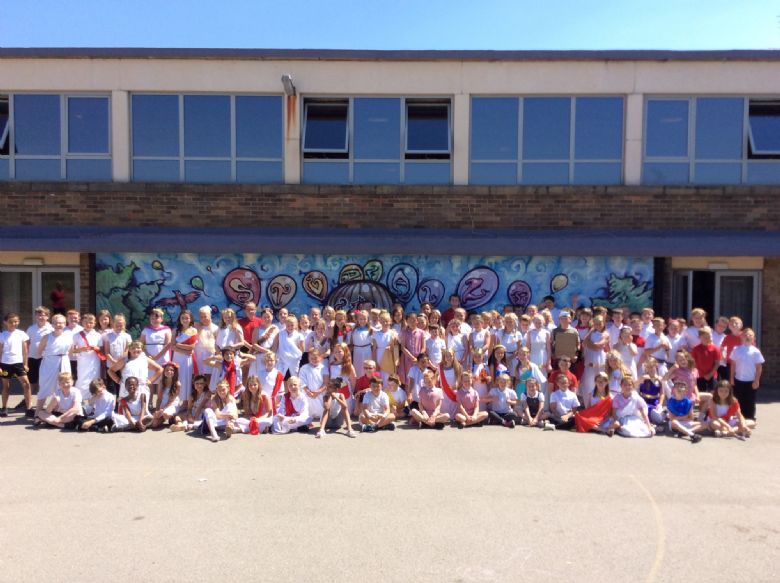 This year promises to be a good one!

To ensure we all learn as much as we can and reach our full potential we are all going to work as a team - the Year Six Team!
To help you on your way here is a quick reminder of the adults working in our community:

Class 13 Geri Murray and Maria Chamberlain
Class 14 Stuart Aves and Carol Kendall
Class 15 Angie Alloway , Jenny Chan
Class 16 Lesley Lenton , Sarah Ranaghan and Heather Holland

We also have Lindsey Smith , Sinead Cunningham,Helen Green , Karen Pebody, Ann Ing , Caroline Logan and Sally Logan
We will issue a knowledge organiser each term to provide you with an overview of the topics that we are teaching so you can also support the children with their learning at home. We passionately believe that education and having fun goes hand in hand; we want the children to work hard, but enjoy their time in school.
PE will take place on Thursday and Friday afternoons for all Year 6 classes. The children must ensure that their PE Kit is in school for them to take part fully. We would advise that PE Kits are left in school each week, and that they are taken home at the end of each term for washing. In winter, they may need to be washed more frequently.
We also have two fabulous trips arranged already:
Our wonderful curriculum trip to the Warning Zone in Leicester will take place on Wednesday 26th February 2020 for Class 15 and Class 16 and Thursday 27th February for Class 13 and Class 14 and our residential trip to PGL, which will take place on 3rd – 7th July , more information will follow nearer the date.
If at any point throughout the year, you are concerned about your child or would like a friendly chat with a member of staff, please do not hesitate to contact your child's class teacher. We are always happy to help and appreciate the ongoing support we receive from families.
We look forward to working with you and your children this year and hope to meet as many of you as possible.
Your teaching team are regularly filling this page with exciting class news, pictures of things we've done and more.
Do you have any ideas for this page? Why not let your Teacher know!