Year 5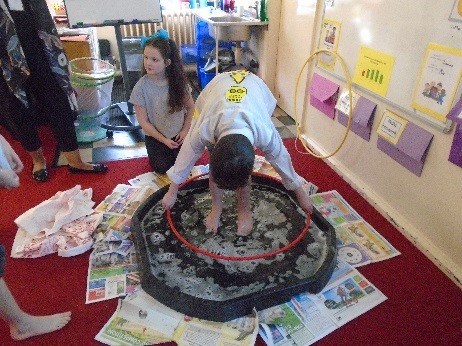 Welcome to Year 5! We hope you have had a great summer and you are feeling refreshed and excited about your next chapter at Studfall.
Our year group is made up of the following:
Class 9: Mrs O'Neill
Class 10: Miss Stark
Class 11: Miss Roberts and Mrs Pun
Class 12: Miss Allcoat
The other adults working in our year group include: Miss Ranaghan, Mrs Stokes, Mrs Franklin, Mrs Chamberlain, Mrs Logan and Mr Hanley. Over the course of the year, there will be other adults working in and around year five to provide support where necessary.
If at any point throughout the year, you are concerned about your child, or would like a friendly chat with a member of staff, please do not hesitate to contact your child's class teacher. We are always happy to help and appreciate the ongoing support we receive from families.
There is lots to do this year, and we are looking forward to getting to know you all better. Two of the topics this year will be rainforests and earth and space. Attached to these topics will be two trips – one to Leicester Science Museum, and the other to Leicester University. There will be a cost attached to these visits.
PE will take place on Tuesday, Thursday and Friday afternoons for all Year 5 classes. The children must ensure that their PE Kit is in school for them to take part fully. We would advise that PE Kits are left in school each week, and that they are taken home at the end of each term for washing.
Each term we will issue a newsletter, outlining upcoming events and items of interest.
We would really appreciate your help this year with the following on a weekly basis: listening to your child read (at least three times), recall of times tables (up to 12 x 12), spelling practice, homework and signing their home school books.
Many Thanks,
Year 5 Team