Computing
Welcome to Computing at Studfall Junior Academy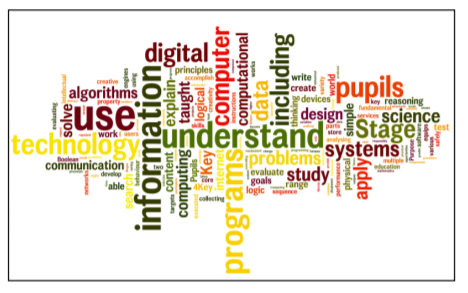 The use of information and communication technology is an integral part of the national curriculum and is a key skill for everyday life. Computers, tablets, programmable robots, digital and video cameras are a few of the tools that can be used to acquire, organise, store, manipulate, interpret, communicate and present information.
At Studfall, we recognise that pupils are entitled to quality hardware and software and a structured and progressive approach to the learning of the skills needed to enable them to use it effectively.
Fundamental to this work is a core understanding of the safe use and practices that need to be understood by all because of the potential dangers that exist in the online world. Children are taught what is, and is not, acceptable and what to do if they are not happy or comfortable with any online content. Please see our e-safety page for more information.

Computing @ Key Stage 2 with D B Primary

This year, the children will be completing units of work from the DB Primary Computing Curriculum. These will include units from E Safety, Computer Science/Programming, Information Technology and Digital Literacy. The D B Learning Platform contains activities that focus on engaging learners and developing a deep understanding of the processes of all areas of the Computing Curriculum.
See attachment below for further information
Studfall Junior Academy Computer Suite
We have a fantastic computer suite at the Junior Academy, which contains 34 spacious workstations creating a comfortable working environment. This provides a functional space for collaborative and individual learning. The children have access to the suite in Literacy, numeracy and computing. There are also clubs during lunchtimes and after school.